e-Commerce Stylist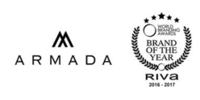 Gran Vía de les Corts Catalanes, 617, entlo. 1ª 08007 Barcelona www.thetalentbox.es
+34930235391
www.armadagroupco.com/
País :

Kuwait

Comunidad Autónoma :

Hawalli

Población :

SALMIYA
Categoría :

Tipo de contrato :

Jornada laboral :

Completa

Experiencia :

2 - 5 años

Fecha de inicio :

As soon as possible

N° referencia :

E-4538

Idioma :

Inglés(Bilingüe)
Descripción de la empresa
Our client is a family owned clothing and Accessories Company, founded in Kuwait in 1973. The Group has grown from a single fast fashion store into a successful, globally recognized chain that carries renowned luxury and fast fashion brands. Today the company operates more than 15 brands with about 140 stores and across a wide range of sectors, offering consumers the latest recognized names in Fashion, Accessories, and Food. They provide fashion and food for women, men, teenagers and children, and their products are available in monobrand stores around the Middle East countries.
With more than 140 stores in prime locations they operate more than 15 retail brands, including many of the world's best international brands all carefully chosen to bring the highest quality products to discerning, multi-cultural populations. Their operating markets currently cover all the Gulf countries (Kuwait-KSA-UAE-Bahrain-QATAR).
They continue to grow and explore new ideas, new markets and new opportunities.
Descripción del puesto
•Provides styling direction to the e-Comm photographer in order to attain the desired brand image.
•Prepares e-Comm samples to be photographed daily in order to achieve the maximum number of photos per day, with a maximum level of quality.
•Works closely with e-Comm models to ensure the brand image is continually maintained by debriefing them on the seasonal direction and providing them with any feedback/improvements that they each must make.
•Acquires any shoes, props and/or makeup needed to achieve the desired styling results.
•Tests new forms of styling and/or provides multiple alternatives for products whenever necessary (especially for populating the alternate images of each item on the website).
•Works with the Buying team to gain a comprehensive understanding of the merchandising vision and goals for each department.
•Learns and becomes familiarized with all products in order to photograph key details of each
•Works with e-Comm analyst to prioritize items that are in inventory and/or that are not selling well and may need to be re-photographed.
•Works with e-Comm copywriters to mention and highlight specific/key details of a particular product.
•Ensures that all samples are received and photographed in all colours so that each item can appear on the website in a timely manner; flags any missing styles to the DC operators.
•Plans and manages photo shoots for internal communications.
•Provides styling during online video shoots.
•Works with the Photo Shoot Specialist to develop a seasonal style guide to be used to provide direction to the e-Comm photographer and models.
•Looks for new ways of displaying photography online in order to further engage our customer and entice her to buy online or in-store.
•Recruits new e-Comm models and conducts casting sessions in order to ensure that the looks of the models are in line with our desired brand image.
Perfil
2 – 3 years' experience as a stylist for photo shoot or fashion show.
Should be a European Fashion graduate.
Should have genuine interest to follow fashion Trends and be always updated with direction.
Contacto
Corinna Sannes