Kinda' Art Director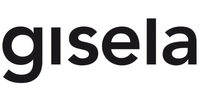 952247100
www.gisela.com
País :

España

Comunidad Autónoma :

Provincia :

Málaga

Población :

MÁLAGA
Categoría :

Tipo de contrato :

Jornada laboral :

Completa

Experiencia :

2 - 5 años

Idioma :

Inglés(Alto)
Descripción de la empresa
We are know as gisela.
A young dynamic company.
We have been designing and producing underwear and swimwear for a long time.
We are settled in Malaga, with 3,059 hrs of sunshine per year.
Madrid is around 2,900 hrs.
Barcelona remains at 2,400 hrs.
We are known all around the world even in the places where the sun shines less.
Descripción del puesto
We want to reach the market with memorable campaigns and go beyond the mere commercial exchange.
And to position the brand by its communication style.
To develop offline/online communication strategies that generate a connection with the client and thus create an unforgettable experience.
To continue with this, we need a storyteller with a very broad vision, great taste and sensibility, non-conformist, curious, unconventional. Sounds familiar? Are you THE ONE?

So, send us a Portfolio with your best work: printed, published or uploaded to the network. Please do not send any CV.
Perfil
ART DIRECTOR
Graphic designer
Universe: Fashion

Checklist:
3 Years of experience (Minimum)
Mac User
Photoshop + Illustrator
Communication Campaign Concepts
Storytelling + Copy
Mood boards
Casting and locations
Production management
Photo edition
Brochure Mockups and Design
Online Marketing + SEO/SEM

If you can prove experience in at least 75% of this list
we would be interested to talk with you.

Do not send CV. Only portfolio or book with enough work to get an idea of your experience.
Consejos
Refrain those in the mood of 9 to 5 !! ( you know… )