Multimedia & Graphic Designer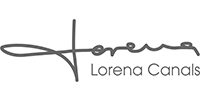 (0034)936246224
www.lorenacanals.com
País :

España

Comunidad Autónoma :

Provincia :

Barcelona

Población :

BARCELONA SANT JUST DESVERN
Categoría :

Tipo de contrato :

Jornada laboral :

Completa

Experiencia :

2 - 5 años

Idioma :

Inglés(Alto)
Descripción de la empresa
Established in 1990, Lorena Canals designs and produces rugs and textile accessories that are both stylish and practical. Made from 100% cotton, these rugs are machine-washable, meeting the needs of modern lifestyles.

Everything began when the founder asked herself: "Why can't we wash our rugs at home?" With no suitable solution on the market, she set off to make her own. Today, Lorena Canals has become a reference in Home Decor, both for children and grown-ups.

With two own factories in India and offices in Barcelona and New York, the designer works side by side with more tan 150 artisans who take care of every detail in the most handmade elaboration process. The brand prides itself on quality in every aspect of production, from the finest raw materials to socially responsible labor practices.

Nowadays, Lorena Canals has a wide network of distributors operating worldwide and more than 2.500 points of sale, making its products available in more than 40 countries.

You are welcome to join our ever-growing family!
Descripción del puesto
We are looking for a multimedia graphic designer to join our marketing and communications team, developing tasks for the following areas:

- EDITORIAL DESIGN AND LAYOUT: graphic material for printing. (Catalogs, flyers, POS, magazine ads, etc.)

- MULTIMEDIA DESIGN: artworks for digital media. (Website, Social Media, Facebook Ads, etc.)

- E-MAIL MARKETING: newsletter design and sending (layout and copywriting) according to the calendar established together with the whole team.

- AUDIOVISUAL CONTENT: production and post-production of photos and videos, including photo editing. (Product and lifestyle images, corporative videos, gif, etc.)
Perfil
Are you a dedicated, creative and passionate person who loves design, marketing and branding?
We are looking for a good team player with iniciative and strategic view who would like to join a creative team.
Required high level in
:
Photoshop
Indesign
Illustrator
Final cut/Premiere/iMovie
Required languages
:
Added value
:
Copywriting skills
Knowledge of Mailchimp or MDirector
Languages: French or others
Contacto
Míriam Sacristán