Responsable de Showroom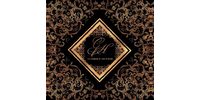 av. ramon gomez de la serna 23 local 5 marbella 29601
0034663117084
WWW.GLAMOURHUNTER.NET
País :

España

Comunidad Autónoma :

Provincia :

Málaga

Población :

MARBELLA
Categoría :

Tipo de contrato :

Jornada laboral :

Parcial

Experiencia :

2 - 5 años

Idioma :

Inglés(Alto)
Descripción de la empresa
Glamour Hunter is the definition of high fashion that masters the art of creating luxury dresses. Textured, romantic and incredibly unique, the Glamour Hunter collections celebrate the feminine figure in a sophisticated and elegant way.

With a modern touch, the Victorian inspired gowns will mesmerize the atmosphere. These floor-grazing dresses have intricate detailing and ethereal construction, each with an unmistakably baroque flourish but also with a contemporary twist. Here you can find wedding dresses, evening dresses as well as a pret-a-porter commercial clothing line, all embellished with creativity, precision and sophistication made from high-quality, expensive fabric and sewn with extreme attention to detail.
Descripción del puesto
Assistente-dependiente para nueva marca de moda
Perfil
Una persona con muy buena presentacion, con pasion para fashion,ambiciosa y con ganas de crecer, dispuesta para viajar sin problemas de visados, coche propio.
Se requiere: 2 idiomas habladas como minimo (english is a must!), manejo avanzado de Microsoft office, programas de gestion tiendas fisicas y online,
creatividad, ganas de aprendizaje, y capacidad de trabajar en ritmo alto.
Consejos
personas con buena presentacion para un boutique de lujo.
Contacto
Olga