*Provisional Contract For Sickness Leave* Sales Associate 40h - Fuencarral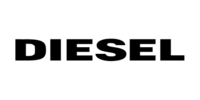 es.diesel.com/es/
País :

España

Comunidad Autónoma :

Provincia :

Madrid

Población :

MADRID
Categoría :

Tipo de contrato :

Jornada laboral :

Parcial

Experiencia :

< 2 años

N° referencia :

30h

Idioma :

Inglés(Medio)
Descripción de la empresa
Diesel is the extra-ordinary fashion brand rooted in denim mastery. Is a truly worldwide organization, a tribe where extra-ordinary people work together to enable business success and to realize their full potential, passion and competencies.
Descripción del puesto
For a medical leave in Fuencarra store we are looking for Sales Assistant English and Spanish speaking.
The Sales Assistant will be responsible for providing an excellent customer service, ensuring to clients a high level shopping experience always achieving sales targets and KPIs of the store. The ideal profile will work as Brand Ambassador able to represent the image and to transfer the values of the brand in terms of standing, knowledges and contents to transfer to clients.
Perfil
At least 2 years of experience in fashion retail.
Strong attitude and specific knowledges in managing a proper selling ceremony and customer service.
Very focused on results and on targets, able to work in fast and dynamic environment
Strong interest for fashion market and his main influencer, brands and dynamics. Really updated about trends and needs of our customer target
Fluent in English and Spanish, the knowledge of a third language is strongly preferred.
Availability to work on shift from Monday to Sunday.
Consejos
Es un contrato inicialmente de interinidad para cubrir una baja médica