Area Sales Manager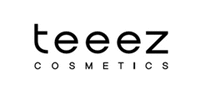 C/ Diputación 301
6710650061
www.teeezcosmetics.com
País :

España

Comunidad Autónoma :

Provincia :

Madrid

Población :

MADRID
Categoría :

Tipo de contrato :

Jornada laboral :

Completa

Experiencia :

5 - 10 años

Idioma :

Inglés(Alto)
Descripción de la empresa
Teeez disrupts the standard approach to beauty through bold product collections and layered storytelling for an experience that inspires fresh and fearless creation. Since 2004, we have built a brand that offers an unconventional approach to beauty through innovative products measured against the highest level of ethical standards, so that from packaging to application our community of beauty enthuasists can express their best selves.

We believe being confident in yourself is the new approach to beauty, so with every one of our collections, its specific story empowers this beauty. We launch four limited collections each year, ensuring our consumer has the latest innovations within their beauty tool kit. Concepted, created and produced in Europe, we remain in intimate, close contact with our product- from concept to counter.

Our collections aren't dictated by a look, trend or gimmick. Each one is driven by emotional storytelling brought to life through innovative formulas, wellness benefits and a meaningful message.

Our goal to continually create and disrupt within the beauty industry to provide diversity and meaning for a multidimensional experience to help our beauty community express their best selves.
Descripción del puesto
responsible of the business success and image in Spain geographical area (free standing store, department/ perfumery stores and counters). Responsible for implementing sales plans and marketing activity and maintaining the highest standards of customer service and store presentation in line with guidelines provided. Also responsible for coaching & developing store managers and make up and sales teams.
Perfil
Inspirational Leader, with proven experience of managing teams
Management experience within the beauty sector in retail and/or customer service
Proven experience in multi-site management with measurable achievements.
Strong people management experience in stores department.
Experience in developing and coaching high performing sales teams in corners and own stores.
Contacto
Natalia Lerdo de Tejada