Art Director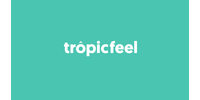 tropicfeel.com/
País :

España

Comunidad Autónoma :

Provincia :

Barcelona

Población :

BARCELONA
Categoría :

Tipo de contrato :

Jornada laboral :

Completa

Experiencia :

< 2 años
Descripción de la empresa
Let's Tropic,

We started Tropicfeel to create versatile pieces that could span our lives, allowing us to focus more on traveling and less on packing the right gear. Our very first product has been a massive success on Kickstarter and Indiegogo, and has allowed us to validate that is possible to Build a Brand from Scratch Through Crowdfunding.

"The Ultimate Travel Shoe" has broken all records → $3,6M, +50.000 pair of shoes sold in +150 countries:
- Most Funded Shoe Ever on Kickstarter History
- Most Funded Spanish Campaign Ever on Reward Crowdfunding

What we are building is much more than a crowdfunded project, we are building an amazing company, providing the best and most functional travel gear and now you can be a part of this amazing dream.
Descripción del puesto
Responsibilities
Develop the overall look or style of the assets involving the campaigns or marketing actions. You'll be designing assets to use on social media (Instagram, Facebook etc) and our websites.
Determine how best to represent a concept visually
Determine which photographs, art, or other design elements to use
Design communication & marketing materials (NL, multichannel media, campaigns, branding, product..)
Internal requirements for other departments
Create content for new projects
Coming with visually striking, fresh and effective design solutions
Concept and storyboard photo and video shoots, managing all company photoshoots
Perfil
Skills
You are pro user of tools like Photoshop, Illustrator, After Effects & InDesign.
Creativity is a must
Keen eye for layout, color and typography
You are comfortable taking a brief and managing through to delivery while handling multiple projects
Education
Previous experience as Art Director
Availability to start ASAP
Fluently in English