Atelier Intern For Madrid Atelier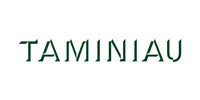 www.jantaminiau.com
País :

España

Comunidad Autónoma :

Provincia :

Madrid

Población :

MADRID
Categoría :

Tipo de contrato :

Jornada laboral :

Completa

Experiencia :

Estudiante

Idioma :

Inglés(Bilingüe)
Descripción de la empresa
Jan Taminiau (1975, Goirle) is one of the most exclusive and successful Dutch fashion designers.

He is known for his love for exquisite embroidery and lavish couture dresses. His work has a refined, conceptual undertone yet never loses sight of the woman he is designing for. Always pushing himself to make the ultimate dress for his client, he is constantly exploring new shapes and techniques, all whilst cherishing the traditional crafts.

"Couture isn't about reality or wearability, it is freedom of thinking. My atelier, like a lab, is a place of discovery and development. After which a new journey begins to translate my couture to clothing for women."
Taminiau graduated Cum Laude from the Academy of Art and Design in Arnhem and during the Masters that followed he did various traineeships at Olivier Theyskens, Oscar Süleyman, corsetier Hubert Barrere and lacemaker Hurel in Paris. He presented his master's project entitled 'Unfolding' at the Paris Fashion Week, which was followed by a window exhibition at Colette in Paris.

In 2004 he launched his own independent label, JANTAMINIAU, and from 2007 onwards has showed his collections twice a year in Paris during Couture fashion week.

His collections were well received and he immediately started building his own loyal customer base. In 2009 the Dutch Queen Maxima was spotted in a daring look from JANTAMINIAU and has been a regular customer ever since, even choosing Taminiau to design her dress and cape for the King's coronation. More royal houses have followed and celebrities have also taken a liking to his red-carpet worthy designs. For example, Lady Gaga, Rihanna and Beyonce have been spotted in his creations.

Jan Taminiau's designs are rich in detail, shape and texture and have therefore been picked up by various museums over the years. In 2018 the Central Museum in Utrecht presented a major exhibition of his work, which resulted in the most visited exhibition in the museum's history.

JANTAMINIAU continues to be an independent label and opened one year ago an atelier in Madrid in order to be closer to its Spanish and Latin-American customers, and develop his ready to wear line TAMINIAU.
Descripción del puesto
ATELIER INTERNSHIP—TAMINIAU IS LOOKING FOR AN ATELIER INTERN

Join our amazing team of dream-makers and learn from the best! If you are creative, hardworking and have insatiable curiosity you might be the perfect fit for our team.

We are looking for a full-time intern to assist our atelier team with patternmaking, sewing and organization tasks at our Madrid atelier. Searching for a resourceful individual with patternmaking and sewing experience and knowledge of textiles and garment construction. Must be fluent in English and Spanish. Internship agreement with official University or Technical School necessary.

JOB DESCRIPTION

•Support in patternmaking (copying patterns, cutting, etc)
•Assistance in Developing fabric samples for design team
•Shopping for atelier and sampling materials
•Assistance with fabric and trim research
•General support in Atelier organization
Perfil
CANDIDATE REQUIREMENTS:

—Understanding of the world of JANTAMINIAU
—University or Technical Degree Candidate in Patternmaking or similar
—Knowledge of Pattern Making and Sewing
—Knowledge of textiles and trims
—Full-time availability
—Autonomy and resourcefulness
—Insatiable curiosity and research mentality
Consejos
If you are enthusiastic about this opportunity, please email us your CV and images of your work to with the subject "ATELIER INTERNSHIP". We are looking forward to receiving your application!