Export Account Manager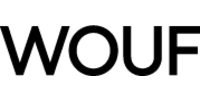 wouf.com
País :

España

Comunidad Autónoma :

Provincia :

Barcelona

Población :

BARCELONA
Categoría :

Tipo de contrato :

Jornada laboral :

Completa

Sueldo :

20.000€ - 24.000€

Experiencia :

2 - 5 años

Idioma :

Inglés(Alto)
Descripción de la empresa
WOUF is a Spanish brand, based in the creative area of Poblenou in Barcelona. We are specialized in fashion and lifestyle accessories for women and men from 2008. Wouf is distributed internationally in more of 30 countries and its production is 100% Made in Spain.
Descripción del puesto
. Responsible of wholesale accounts from international markets such as France, Benelux, Scandinavia...
. Negotiation of special sales conditions for big accounts and major customers.
. Daily support to commercial agents and distributors.
. Elaboration of periodic reports of sales and achievement of objectives.
. Preparation and participation in fairs and sales meeting.
. Permanent contact with buying and production departments to ensure stock level and organize the deliveries timing to customers.
Perfil
. Minimum experience of 2 years in similar position.
. Organised, pro-active and efficient.
. Outstanding communication skills in French, English and Spanish- all through written and verbal.
. Analytical skills.
. Ability to maintain and grow partner/client relationship.
. Good in team working but also able to work independently.
. Fashion and design enthusiast.
Consejos
The daily language used in the position is English so high level is essential.