Fashion Accessories And Footwear Buyer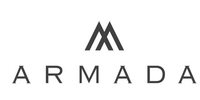 Paseo de Gracia,Barcelona
www.rivafashion.com
País :

España

Comunidad Autónoma :

Provincia :

Barcelona

Población :

BARCELONA
Categoría :

Tipo de contrato :

Jornada laboral :

Completa

Experiencia :

2 - 5 años

Idioma :

Inglés(Alto)
Descripción de la empresa
As one of the most dynamic and successful retailers in the region, Armada Retail owns and franchised some of the world's best known brands, making them flourish in Middle East Market.

Armada operates across a uniquely wide range of sectors, offering consumers the latest and best recognised names in Fashion, Accessories, Footwear and Food.
With brands such as Riva, Choice, Escada, By Malene Birger, NU, PDH, Cortefiel, Ipekyol, Timeout, Twist, Pili Carrera, Petit, Absorba, Lino's Cafe…

Our owned and franchised brands bring leading retail concepts to local malls and high streets and ensure the delivery of a truly international shopping experience.

Our understanding of business and consumer needs, and our ability to deliver integrated development plans at pace, makes us the business partner of choice.

Now we are looking for an accessories and footwear buyer for our brand new office in Paseo de Gracia, Barcelona.

Come Join us!
Descripción del puesto
We are looking for a team player that brings strong product creation experience, entrepreneurial thinking, and enthusiasm for these categories.
Perfil
3+ years of experience in product management/development in Fashion accessories and footwear
Proficiency in computer applications such as Adobe CS Suite, MS Office, PowerPoint is required.
Strong market and product analysis skills
Experience working with overseas suppliers, agents and manufacturers
Keen attention to detail in planning, organization and execution of tasks (self and through others), while still seeing the big picture and understanding how all of the pieces fit together and affect one another
Consejos
Only applications in English and including salary expectations will be considered
Contacto
HR Armada