Flagship Store Manager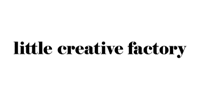 www.littlecreativefactory.com
País :

España

Comunidad Autónoma :

Provincia :

Barcelona

Población :

BARCELONA
Categoría :

Tipo de contrato :

Jornada laboral :

Completa

Experiencia :

2 - 5 años

Idioma :

Inglés(Alto)
Descripción de la empresa
Little Creative Factory designs unique pieces to dress the most creative of minds.
All garments are produced in one of their own workshops in Barcelona, always following the philosophy of "slow manufacture" and the desire to work for the planet and its inhabitants in a sustainable manner to preserve our children's planet and future.
Cristina, the founder of the brand: 'We believe that less is more and this is why our pieces are atemporal. Each piece allows our little customers to grow with it and create their own style. We want everybody to tap into their creative side and be capable of creating their own identity.'
Little creative Factory is a small factory made of big dreams!
Descripción del puesto
From our Flagship Store based in Barcelona we sell our women line collection.

The main functions are:
- Accomplish store sales objectives
- Customer care / service
- Promote and enhance client loyalty
- Visual merchandising
- Stock control
- Omnichannel strategy with ecommerce platform
Perfil
- Fashion world passionate
- At least 1 year of experience in fashion
- Dynamic person with a clear client focus
- Spanish and Catalan bilingual
- High level of English
*other languages would be a plus