Influencer Marketing Assistant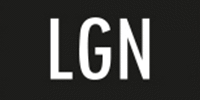 Paseo de Recoletos 27, 5ª Planta
leguidenoir.com
País :

España

Comunidad Autónoma :

Provincia :

Madrid

Población :

MADRID
Descripción de la empresa
The company:
Le Guide Noir is a B2B big data company featuring the world's most complete and advanced suite of tools in the
market for Social Media Management.
We provide a platform (SaaS) where our clients can control, analyze and magnify their digital presence, getting a
grasp of their industry's online strategies. Nowadays, Influencer Marketing is the most powerful mechanism when
advertising a product, so we also create marketing campaigns with influencers. This allows the brands having a wider
range of public.
Get to know us:
● About Le Guide Noir: lgn.cm/LeGuideNoir
● About Influencer Marketing: lgn.cm/InfluencerMarketingVideo
Descripción del puesto
The company:
Social Influence is changing the world, join one of the fastest growing social media start-ups in the industry, the unique approach to Influencer Marketing.

Le Guide Noir is the world's most complete and advanced suite of tools on the market. We provide a platform (SaaS) where our clients can control, analyse and magnify their digital presence, getting a grasp of their industry's online strategies.

Nowadays, Influencer Marketing is the most powerful mechanism when advertising a product, so we create marketing campaigns with worldwide known influencers. This allows the brands to have a wider public range.

Get to know us:

About Le Guide Noir: lgn.cm/LeGuideNoir
About Influencer Marketing: lgn.cm/InfluencerMarketingVideo


Responsibilities:

Be in charge of the fulfilment and management of the Influencer Marketing contracts.
Support the team developing new sales strategies.
Nurturing deals in the sales pipeline using a variety of tools.
Strategic business vision based on digital channels.
Email Marketing launches for capturing leads and nurturing clients.
Direct contact with the prospects by telephone.
Gathering intelligence about accounts and decision makers, and building precise CRM profiles.

Education and Knowledge:
Bachelor degree.
Knowledge of the Spanish market, and digital marketing will be a plus.
Highly organized person.
Excel level: advance
Perfil
What are we looking for:

The ideal employee for this position should have brilliant communication skills to help our Influencer Marketing sales team develop strategies, and help the department to become more efficient when dealing with potential customers.

We are looking for someone organised and analytical, able to adapt to the continuous changes that are implied when working in a Marketing department; someone that thinks out of the box and driven by results.

The candidate will form part of the development of marketing strategies, learning the steps from start to finish, for Le Guide Noir's Influencer Marketing Department.
Contacto
Adrià Aran Garcia