Mkt & Finance Intern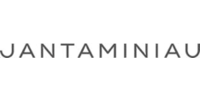 calle Espalter 13
www.jantaminiau.com
País :

España

Comunidad Autónoma :

Provincia :

Madrid

Población :

MADRID
Descripción de la empresa
Jantaminiau is the brand of Dutch designer Jan Taminiau. A name well known in The Netherlands because of his long career within the haute couture world. The Museum of Utretch has recently opened an exhibit on Jan Taminiau's extensive work, including the gowns made for the Queen of Holland.
As part of his next step, Jan Taminiau has decided to open a second atelier in Madrid along with the new launch of his pret-a-porter line. We are now a small team starting this new business adventure from the very beginning, anf looking for people as enthusiastic and willing to learn as we all are.
Descripción del puesto
We are currently looking for someone to assist us in the finance and marketing & sales departments and also take care of different administrative tasks.

Main tasks:
- Taking care of the showroom.
- Assistance in events and sales.
- Assist in preparation of content creation for Social Media.
-Customer reception and managing office agenda.
-Manage general office supplies.
-Controlling, filling and registering invoices.
-Arrange and prepare shipments.
-Control the stock of fabrics and products in the Atelier.
-Contact suppliers to arrange new orders of fabrics and office supplies.
- General office assistant & reception: incoming calls, hotel and flight bookings, repairs.

It's a small company which means that you will assist in many different areas and departments. If you'd like to understand how works a fashion company, this is your opportunity!

Whether you are currently studying or a recent graduate, we require you to be able to get a training agreement from your university or private academic school.
Perfil
Busines degree, MKT or something related to the area
High level of English
Excel user
Photoshop
Contacto
Agnès Muntal