Product Manager Online - Korea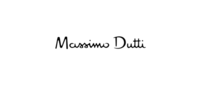 www.massimodutti.com
País :

España

Comunidad Autónoma :

Provincia :

Barcelona

Población :

BARCELONA TORDERA
Categoría :

Tipo de contrato :

Jornada laboral :

Completa

Experiencia :

< 2 años

Idioma :

Coreano(Alto)
Descripción de la empresa
Massimo Dutti is a premium brand which belongs to Inditex Group, one of the world's largest fashion distribution groups. Massimo Dutti covers three different product lines, Men, Women and Boys & Girls, being our hallmark the quality and trend of our garments. We are currently in more than 72 countries and have over 780 stores.

¡Massimo Dutti supports equal opportunities for everyone!
Descripción del puesto
The mission of a Product Manager Online is to define, plan and develop the campaign strategy for the online markets assigned, Korea in this case, determining the store product distribution and management needs based on in-depth market knowledge, in order to reach the sales targets set.

To use communication with the store teams and with Marketing, travel and other sources of information to carry out a multi-level market analysis including aspects such as the competition, fashion trends, seasonality, key events and customer profiles and behavior in order to take product decisions that are as closely in keeping with market requirements as possible.

To identify special product requirements for the online market assigned and report them to the buying department.
Perfil
Necessary Requirements
University degree in Economics, Business Administration and Management or Business related studies.
Specialized training in International Trade, Fashion Business Management, etc. an advantage.
Experience in a similar post in the retail sector.
Store experience an advantage.
Sensitivity towards fashion.
Fluent Korean and medium level of Spanish and English.