Recepción / Front Desk Trainee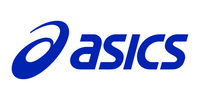 www.asics.com/es/es-es/
Descripción de la empresa
As a multi-sports brand (ASICS, Onitsuka Tiger, ASICS Tiger), ASICS offers an outstanding range of shoes, apparel, and equipment and is one of the world's largest sportswear manufacturers.

The philosophy of ASICS is to stimulate people in sports and to provide them with innovative high-tech products. The company was founded in 1949 in Japan.

Our people describe working at ASICS as passionate, focused on continuous improvement, performance, global, teamwork, and quality.
Descripción del puesto
MISSION

The objective of this position is to guarantee and provide an excellent service to the customers, suppliers, visitors, employees... that visit the AIB - Barcelona office.

You will become a key employee in our organization and our brand. As the first person that everyone is going to meet at the Front Desk, you need to make a spotless first impression being our ASICS Spirit Ambassador. Forthis, you will bond and create unique and warm professional relations being proactive, enthusiastic and passionate about your role.

You will be responsible for greeting and welcoming our visitors, managing effectively our facilities, support all the AIB departments with their clerk and administrative duties, defective paddle products or office supplies, day to day at the office.

In this attractive challenge, you will have an influential role spreading, showing and transmitting ASICS values creating efficient staffing practices and nurturing an environment of hospitality.

To be successful in this role it is essential to have a clear vocation of service, problem solving skills, being able to do several tasks at the same time, show enthusiasm for learning and empathy to create and cultivate social relationships.

You will also have the support of the company that will put the necessary resources in training and coaching, as well as your managers and the rest of the team with the development of action plans and regular meetings.


TASKS

Responsible for executing and performing an outstanding service in our front desk and AIB-office, managing our administrative duties regarding the office and Wholesales AIB departments. You will actively propose improvement ideas, upgrades and special requests.

This includes, but is not limited to:

Front Desk:

- Warmly welcome and greet visitors with a smile
- Provide general information and answer questions with excellent manners
-Answer, screen and forward incoming calls effectively
- Direct visitors to the correct person or department
- Update appointments, calendars and meetings
- Keep the Front Desk clean and organized
- Control and grant access
- Maintain office security by keeping a record on the people who have come to the office.
- Take care of our visitors by offering them refreshments, a place to put their coats and luggage, order a taxi for them, giving them directions...

Facilities:
- Activate and deactivate the office alarm
- Manage parking space for cars and bicycles
- Ensure the working condition of the office equipment such as photocopy machines, doors, windows, chairs, dishwashers, coffee machine...

Procurement:
- Order office supplies
- Order fruit and coffee

General Affairs:
- Receive letters, packages and distribute them
- Check, sort and forward e-mails effectively
- Assist all department in any clear task possible
- Setting therapist planning



WHAT ASICS OFFERS YOU

- 2-year contract.

This is a 2-year apprenticeship opportunity with a labor contract (it is not an internship opportunity with your school/university). To be part of the recruitment process is mandatory to have FINISHED a Bachelor or Master's Degree between 2015 - 2019.

- Being part of an international and passionate team
- From day one having responsibilities and being able to unleash your potential!
- Amazing workplace in the center of Barcelona + In-company gym
- 40h weekly - From Monday to Friday - 09 to 18h
Perfil
KNOWLEDGE

- Diploma in Administration / Legal Clerk or similar.
- English / French / Spanish.


EXPERIENCE

- Front Desk experience in an international company


HARD SKILLS

- Office administration
- Very good knowledge of computer tools: Office, Information systems, use of databases.
- Supply management
- Understanding of relevant legislation, policies, procedures and protocol.


SOFT SKILLS

- Customer oriented - good customer service relationship.
- Problem solving skills
- Organized, meticulous and detail-oriented
- Good communication.
- Ability to advise and communicate
- Proactivity


ABILITIES

- Creativity and proactivity in suggestions.
- Easy going
- Friendly
- Multitasking
- Rigor and adaptability.
- Organization and method - priority management.
- Resilience to stress.
- Responsiveness to problems and emergencies.
- Autonomy, performance under limited control.
- Cross functional working teams