Sales Assistant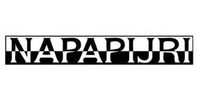 Calle Jovellanos 2 07001 Palma Illes Baleares
971716251
www.napapijri.com
País :

España

Comunidad Autónoma :

Provincia :

Islas Baleares

Población :

PALMA
Categoría :

Tipo de contrato :

Jornada laboral :

Parcial

Experiencia :

2 - 5 años

N° referencia :

NAPA001

Idioma :

Inglés(Alto)
Descripción de la empresa
The Napapijri journey starts in 1987 in the shadow of Europe's highest peak, the Monte Bianco, where an Italian manufacturer of travel bags introduced a new sensibility to outdoor apparel, combining innovative materials with close attention to style.
Descripción del puesto
Welcome every client and provide the best client experience.
Advise clients across the brand and all product categories.
Engage with clients to develop a relationship of trust in order to foster brand loyalty.
Build and maintain collaborative working relationship in order to achieve the team's goals.
Perfil
-A previous experience in retail is highly appreciated.
-You are proactive, dynamic and curious. You have a positive and friendly attitude.
-You speak Spanish and English fluently (German and other languages will be positively considered)
-Empathy and commercial mind-set


Consejos
High level of English is required, being able to have a proper conversation in English is essential.
Contacto
Rossella/Sara