Sales Associate Part-Time / Department Store Men's Collection / Puerto Banús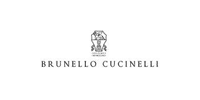 www.brunellocucinelli.com
País :

España

Comunidad Autónoma :

Provincia :

Málaga

Población :

MARBELLA PUERTO BANÚS
Categoría :

Tipo de contrato :

Jornada laboral :

Parcial

Experiencia :

2 - 5 años
Descripción de la empresa
Brunello Cucinelli, founded in 1978 by the eponymous stylist and entrepreneur, is an Italian maison operating in the absolute luxury goods sector which specializes in cashmere and in the international informal luxury pret-à-porter sector.
Brunello Cucinelli's success is rooted in the history and legacy of great craftsmanship as well as in modern design: a quality strategy founded on a combination of innovation and artisan skill. The attention and the care taken in manufacturing the product are expressed through the use of the highest quality raw materials, tailoring and craftsmanship of exclusive Made in Italy production combined with savoir faire and creativity. As exclusive testimonial of Italian lifestyle worldwide, company business has always been conducted in the medieval hamlet of Solomeo, on the outskirts of Perugia. The brand is distributed internationally in over sixty countries through monobrand boutique in leading capitals and cities worldwide and in the most exclusive resorts, with a significant presence in selected multibrand stores, including leading luxury department stores.
Descripción del puesto
The Sales Associate works along with the team in order to achieve the performance of the store.
The sales Associate respects the operational and legal procedures especially for:
- set up of the store;
- sales assistance;
- commercial standard of sales;
- control of delivered items;
- loss prevention;
- management of the stock;
- stock inventory.

The Sales Associate cowork with the team so as to provide the outmost service in compliance with the image standards of the company.
Perfil
2 years minimum retail experience with high-fashion and luxury brands;
fluent in Spanish and English. The knowledge of another language is a plus;
strong interpersonal and presentation skills;
emphasis on customer service;
available to work retail hours, including weekends and public holidays;
well-groomed with a friendly, pleasant disposition.
PLEASE ADD A PICTURE TO THE CV