Sales Associates Full Time Marni Madrid Store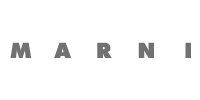 www.marni.com
País :

España

Comunidad Autónoma :

Provincia :

Madrid

Población :

MADRID
Categoría :

Tipo de contrato :

Jornada laboral :

Completa

Experiencia :

2 - 5 años
Descripción de la empresa
Marni is an Italian luxury fashion label.
At Marni you will be part of a passionate team that believes creativity rules the world. We challenge the ordinary in everything we do, stimulate proactivity and foster team spirit among our people. Working at Marni you will be able to develop your skills and grow in a dynamic and innovate environment.
Descripción del puesto
•Greeting customers;
•Be involved in stock control and management;
•Assisting customer to find what they are looking for;
•Giving advice and guidance on product selection to customers;
•Being responsible for processing cash and card payments;
•Reporting discrepancies and problems to the supervisor;
•Dealing with customer refunds;
•Responsible dealing with customer complaints;
•Working within established guidelines, particularly with brand;
•Attaching tags to merchandise on the floor;
•Receiving and storing the delivery of stock;
•Keeping up to date with special promotions and putting up displays.
Perfil
Previous experiences as Sales Associate in Luxury/Fashion industry will be a plus;
Selling experience in RTW and accessories;
Having a friendly and engaging personality;
Comfortable working with members of the public;
Should have a confident manner and result-oriented;
Must be helpful and polite with positive attitude and reliable behaviour;
Able to work as part of a boutique's team;
Knowledge of inventory techniques;
Italian mother-tongue;
Fluent English.


Before submitting to our attention the requested data, please take note that the information about the processing of your personal data, pursuant to the General Data Protection Regulation 2016/679 (GDPR), is available at www.otb.net, section The Group – OTB Governance, by using the following link: https://www.otb.net/data/the-group_6ad97/categorie/7/job_applicant_privacy_policy_10f4a.pdf