Sales Coordinator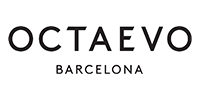 www.octaevo.com/
País :

España

Comunidad Autónoma :

Provincia :

Barcelona

Población :

BARCELONA
Categoría :

Tipo de contrato :

Jornada laboral :

Completa

Experiencia :

2 - 5 años
Descripción de la empresa
Since 2013, OCTAEVO explores the wonders of the Mediterranean in search of enchanting stories to inspire thoughtful design objects for contemporary living. We design everything in our studio located in the Poble Nou district in Barcelona, produce them with our trusted suppliers and distribute all over the world.

We believe in true originality, in style as a reflection of personality, and that details make the difference. Each piece is made to be held close, designed to inspire and to brighten up your day to day life. Additionally, we offer a sought-after bespoke service.
Descripción del puesto
We are looking for an experienced and well-organized Sales Coordinator to provide the necessary support to the sales team. He/she will control all the post-sales flow, while constantly improving the quality of internal processes. The goal of this position is to maximize the team's performance and to guarantee a solid and long-lasting development of the company.

Responsibilities

•In coordination with the Client Relations Manager - managing sales, following up on internal sales processes, issuing documents and communicating relevant information to the client, while making sure our quality standards are being followed through at all times

•Supporting the Client Relations Manager in ensuring the efficient implementation of sales strategy in specific markets

•Managing E-shop sales, responding to enquires from e-commerce customers and give after-sales support

•Making sure that the internal databases are constantly being organized and updated

•Helping with the preparation of tradeshows and other events

•Participate actively at trade shows to support the sales team

•Organizing and monitoring shipments of new productions from our supplier

•Inventory management: Make sales forecasts to save warehouse space, detect products that are getting low in stock or that require a sales push

•Produce reports on progress within your department and outline any strategies for improvement
Perfil
Requirements
Proven experience in sales coordination and retail (B2B/wholesale)
Good knowledge of the design market
Excellent computer skills (IOS / CRM / ERP Navision)
Proficiency in English and French. Other languages are a plus.
Incredibly well organized and responsible with a problem-solving mindset
A high level of administration ability to effectively manage paperwork
Excellent verbal and written communication skills
A team player with high level of dedication
Strong communication and customer service skills
Proactivity
Consejos
Please send us a motivation letter along with your CV.

Barcelona based only. Please, do not apply if you are not based in Barcelona.