Senior Buyer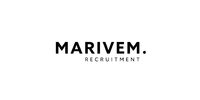 www.marivem.com/
País :

España

Comunidad Autónoma :

Provincia :

Barcelona

Población :

BARCELONA
Categoría :

Tipo de contrato :

Jornada laboral :

Completa

Experiencia :

5 - 10 años
Descripción de la empresa
We are looking for one Senior Buyer with experience in Knitwear and an other one specialized in Accessories (Bags, Jewellery, Gadgets, Textiles...).

The positions are based close to Barcelona.
Descripción del puesto
• Your role will have a 360 point of view: You will collaborate with the design, product, distribution, import, logistic teams and commercialcountries to establish the needs of the different markets taking into account the sales analysis.

• You will attend various meetings with the buyers from your team and the head of designer from your department to ensure
that you produce the best commercial range possible.

• You will search and negotiate with suppliers to obtain the best price, margins, timing, terms and qualities of the product.

• You will manage budgets and deadlines

• You will have Control of the manufacturing process from the definition of the model, validation of the counter sample to the final delivery of the product

• You will Work in a fast environment and you will develop and maintain strong working relationships with the internal team and suppliers
Perfil
Minimum of 5years' experience as a Buyer within the fashion sector
Strong in analytical skills, strategy, strong communication and negotiation skills
Passionate about fashion with good knowledge of the market trends
and competitor.
You will be a person who thrives in a fast-paced environment.
Available to live and work in Barcelona (Spain).
Fluency in Spanish and English is required.
Contacto
Cindy