Senior Woman´s Wear Fashion Designer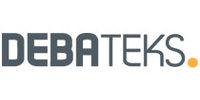 debateks.com
País :

España

Comunidad Autónoma :

Provincia :

Barcelona

Población :

BARCELONA
Categoría :

Tipo de contrato :

Jornada laboral :

Completa

Experiencia :

5 - 10 años

Idioma :

Inglés(Alto)
Descripción de la empresa
We are an important Turkish fashion company and design studio in Barcelona which are working with one of the biggest Spanish and international brands in fast fashion.

Our clients are biggest fast fashion retailers especially in Spain .

We are looking for a professional with passionate talent for design and the world of fashion, trends and creativity that is willing to join the team to learn, contribute and have fun while taking ownership of their project.

We are looking forward to meeting you and evaluating talent. If you are interested please send us your CV in Spanish or English.
Descripción del puesto
- Develop collection according to the needs and requirements of our clients
- Select fabrics and coordinate with sampling room collections
- Conduct trend research (follow trend boards, make international shoppings, join textile fairs)Understand the culture of the brand and align it with market trends
-Create original designs for the collections according to the needs and requirements of our clients-Able to come up with innovative product ideas
-Identifying potential emerging markets - methodology and how to perform a reliable market analysis. Analysing trends in fabrics, colours and shapes. Be proactive, search and identify potential trends
-Support the design team in order to achieve the goals
-Sketch rough and detailed drawings by hand and on computer
-Developing patterns
-Lead, manage and mentor the design team
-Attend fashion shows and adopt current fashion trends
Perfil

-Excellend knowledge of english and spanish
-Good communication and organisation skills
-Availability to travel
-Fluency with illustrator and photoshop
-Enough work experience in fast fashion industry
-As Fashion Designer, the ideal candidate needs to be creative, able to visualise designs in three dimensions, technical skills: pattern cutting, grading and garment construction and enjoy following trends in fashion world.
-Certification in Design or similar
-BA Fashion Design
-At least 5-10 years experience in the market ( Have worked with the spanish mass brands and understand circular knitted design)
-Creativity, dynamism and enthusiasm. Willing to travel
-IT skills: dominate tools such as Photoshop, Indesign and Ilustrator
Consejos
- Only experienced person applies

- Working in or for any Inditex brands is a plus

-Pls. send your portfolio with C.V