Store Manager Eci Serrano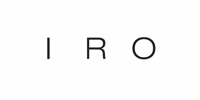 www.iroparis.com
País :

España

Comunidad Autónoma :

Provincia :

Madrid

Población :

MADRID
Categoría :

Tipo de contrato :

Jornada laboral :

Completa

Experiencia :

2 - 5 años

Idioma :

Inglés(Medio)
Descripción de la empresa
MARCA DE LUJO FRANCESA DE MODA FEMENINA Y COMPLEMENTOS.
Descripción del puesto
For our new corner in Corte Ingles Marbella, We have an exciting opportunity for a charismatic Store Manager who can lead a team in maximizing the overall profitability of a high fashion luxury retail store. As a Manager you oversee all aspects of the operations while inspiring your team to create that exceptional customer experience.

The responsibilities of a store manager include:
• Oversee the store's day-to-day operations
• Recruiting, interviewing and hiring of staff
• Deliver memorable customer service and exceptional product knowledge
• Ensure all operational responsibilities are carried out including but not limited to: opening and closing procedures, inventory control, receiving, merchandising, loss prevention and customer service
• Lead, motivate and inspire your team to succeed in store as well as support them in developing their careers
• Ensure all KPI targets & expectations are delivered
• Regularly analyse sales performance, maximizing strengths & reviewing poor performance to establish an action plan for improvement
• Ensure costs are kept to a minimum & stock loss is in within company guidelines
• Conduct regular meetings with the store staff and maintain daily communications binder.
Train, delegate and supervise staff to develop and maintain individual selling goals, customer service and product knowledge skills.
• Maintain inspiring visual merchandising in store as per guidelines
• Ensuring that the store is always on top of the competition buy being commercial focused
• Manage all legalities & Health & Safety of the business, partner with Human Resources to address and document unsatisfactory performance and policy violations related to new hire/termination paperwork, benefits, disciplinary action, etc. in a timely matter
Perfil
You will be a Fashion Luxury Manager who leads by example, with high standards and expectations for the store and your team. You must be ambitious for the store continuous success and growth, in addition to being innovative in thinking of ideas for business development.
Strong retail and people management experience from a commercial and customer focused environment.
Proven track record exceeding dales and profit targets through inspirational leadership, coaching and customer service.
Outstanding leadership, coaching and people management skills.
Excellent interpersonal and communication skills.
Commercially aware with the business acumen to keep ahead of your competition and set your store apart.
Energy, drive and positive can do attitude.
A desire for continuous personal and professional development.