Taminiau Sales Manager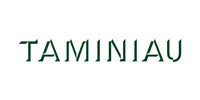 www.jantaminiau.com
País :

Países Bajos

Comunidad Autónoma :

Utrecht

Provincia :

Utrecht

Población :

BAAMBRUGGE
Categoría :

Tipo de contrato :

Jornada laboral :

Completa

Experiencia :

2 - 5 años

Idioma :

Inglés(Bilingüe)
Descripción de la empresa
Jan Taminiau (1975, Goirle) is one of the most exclusive and successful Dutch fashion designers.

He is known for his love for exquisite embroidery and lavish couture dresses. His work has a refined, conceptual undertone yet never loses sight of the woman he is designing for. Always pushing himself to make the ultimate dress for his client, he is constantly exploring new shapes and techniques, all whilst cherishing the traditional crafts.

"Couture isn't about reality or wearability, it is freedom of thinking. My atelier, like a lab, is a place of discovery and development. After which a new journey begins to translate my couture to clothing for women."
Taminiau graduated Cum Laude from the Academy of Art and Design in Arnhem and during the Masters that followed he did various traineeships at Olivier Theyskens, Oscar Süleyman, corsetier Hubert Barrere and lacemaker Hurel in Paris. He presented his master's project entitled 'Unfolding' at the Paris Fashion Week, which was followed by a window exhibition at Colette in Paris.

In 2004 he launched his own independent label, JANTAMINIAU, and from 2007 onwards has showed his collections twice a year in Paris during Couture fashion week.

His collections were well received and he immediately started building his own loyal customer base. In 2009 the Dutch Queen Maxima was spotted in a daring look from JANTAMINIAU and has been a regular customer ever since, even choosing Taminiau to design her dress and cape for the King's coronation. More royal houses have followed and celebrities have also taken a liking to his red-carpet worthy designs. For example, Lady Gaga, Rihanna and Beyonce have been spotted in his creations.

Jan Taminiau's designs are rich in detail, shape and texture and have therefore been picked up by various museums over the years. In 2018 the Central Museum in Utrecht presented a major exhibition of his work, which resulted in the most visited exhibition in the museum's history.

JANTAMINIAU continues to be an independent label and opened one year ago an atelier in Madrid in order to be closer to its Spanish and Latin-American customers, and develop his ready to wear line TAMINIAU.
Descripción del puesto
THE IDEAL CANDIDATE

The ideal candidate for TAMINIAU Sales Manager in Netherlands, is someone very proactive, highly organized and with a lot of enthusiasm, who is willing to work in a high pace rythim.

We are looking for someone responsible for TAMINIAU sales in Netherlands, supporting daily operational activities related to logistics, data and reports. The candidate should organize and lead sales appointments for the brand in the territory, in coordination with the international team.

We expect the candidate to possess the following:

• Minimum 5 years experience in a similar role, preferably in the luxury market.

• Target-driven sales approach.

• Good with numbers and able to analyze and present sales data.

• Highly presentable and persuasive.

• Strong leadership skills and experience.

• Demonstrates problem solving, decision-making, and process-improvement skills.

• Make recommendations to improve efficiencies through development and adoption of best practices and standarized procedures.

• Great understanding of social media impact and use – sales oriented.

• Very good knowledge of the Netherlands, it's territory and a previous database of clients in the luxury market will be highly considered.

• Willingness to travel.
Perfil
SKILLS REQUIRED
In depth knowledge of the dutch market / competitors.
Advanced sales, business development and negotiation skills.
Strong product presentation skills and visual merchandising skills.
Solid analytical skills when processing varied data from different sources.
Good knowledge of Excel and ability to learn new systems.
Experience with Shopify & ODOO will be a plus.
Previous knowledge of e-commerce.
High precisión with inventory control and KPI's.
Bilingual in Dutch and English. French and Spanish are a plus.
Please note this position may require a two week training in Madrid.