Training Department Intern Loewe Perfumes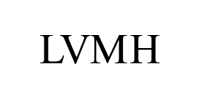 calle isla de java, 33 LVMH Iberia
917286900
www.lvmh.com
País :

España

Comunidad Autónoma :

Provincia :

Madrid

Población :

MADRID
Descripción de la empresa
LVMH's Perfumes & Cosmetics activities benefit from exceptional dynamism that relies on both the longevity and development of key lines, and on the boldness of new creations. The brands cultivate what makes them unique and is guaranteed to make them stand out for their devotees in a highly competitive global market. The success of the Perfumes & Cosmetics division depends on finding the right balance between major historic Houses such as Parfums Christian Dior, Parfums Givenchy and Guerlain, and young brands with strong potential like Benefit Cosmetics, Fresh and Make Up For Ever… All are driven by the same values: a quest for excellence, creativity, innovation and perfect mastery of their image.
Descripción del puesto
Reporting to the Global Training Director, the mission of the Training Department Intern will apply and complement the theoretical knowledge, develop the work competences and acquire a practical experience through the participation, collaboration and support in the following functions and tasks:

•Support the delivery of live session brand and product presentations to different stakeholders (Beauty advisors, Staff, Clients, Media, Press, Consumers, Suppliers)

•Collaborate in the production & logistics coordination for every detail in the learning events from travel, accommodation, venue hire, catering, decoration, gifts, audiovisuals, POS display materials and product orders, logistics, printed documentation…Coordination with our clients training managers for brand, product and novelty trainings with their staff: Training plans and calendars, agendas, list of attendees, invitations, travel plans, language interpreter if needed, …

•Participate in the multilingual creation and graphic design for all content: Slideshows, Videos, Scripts, Product Manuals, Training Sheets, Newsletters, Digital games, Quizzes… adapted to different formats and targets; Train the Trainers, In-class, In-store, One-to-one coaching, On-line, Streaming…

•Participate in the search, selection and management of external training solutions/vendors and budget management.

•Support in the training needs and results analysis towards a settled objective, identifying performance gaps in terms of brand engagement & product awareness, ensuring learning solutions are effectively aligned with business needs.
Perfil
Training: High degree desirable in Journalism, Marketing, Communication or similar.
Microsoft Office, Outlook
Experience: not necessary
Possibility to sign agreement with university or school of study
Languages: Spanish native, English fluent/Bilingual
Contacto
Recursos Humanos