Training Specialist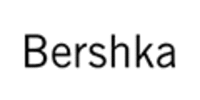 www.bershka.com
País :

España

Comunidad Autónoma :

Provincia :

Barcelona

Población :

TORDERA
Categoría :

Tipo de contrato :

Jornada laboral :

Completa

Experiencia :

2 - 5 años
Descripción de la empresa
En 1998, el grupo Inditex creó Bershka, una marca innovadora dirigida a este público joven cada vez más exigente y dinámico respecto a las últimas tendencias.

Después de 19 años de experiencia, continuamos creciendo y contamos con más de 1.000 tiendas en más de 70 países.

Nuestro/a cliente/a se caracteriza por ser joven, atrevido y conocedor de las últimas tendencias e interesados en la música, las redes sociales y las nuevas tecnologías.
Descripción del puesto
About us…
Together we are.
We are real, we are fearless
We are brave, we follow our own path
We respect each other, we listen
We are inclusive, a brand for the whole world
We care about the planet, and creating a sustainable future
We are playful, never boring
We are modern, always fresh
We are Bershka.



If you love fashion and storytelling is your strength, this is the place for you: we're looking for a Training Specialist.



What would it imply?


Proposing and implementing development solutions for people to excel at their current and any future role. This could include online or face-to-face courses, written materials, webinars, etc. Creativity is a must.


You'll be part of the Training and Development team and will collaborate daily with Human Resources and all other departments at Bershka.


You'll oversee the Retail area; this means working part of the time from our offices in Tordera and traveling to other cities around the world when necessary.
Perfil
How do we imagine you?

Ideally, you're someone who:

Has a minimum of two years' experience in a similar position.

Speaks perfect English and fluent Spanish.

Offers an empathetic ear.

Knows how to structure content for impact and influence.

Works quickly and effectively (feel comfortable with the VUCA environment).

Has a bachelor's degree and loves learning.

Is available to spend 30-40% of their time traveling.

Always sees the glass half full…and when you see it half empty, you look for a water fountain.

We also value: knowledge of other languages, experience in retail, and having coordinated teams.



Want to know more about us?

Sure, there's loads of information on our website, social media, press, and blogs, but we'd love to tell you more in person. Want to meet up?